We take care of ourselves and our loved ones by seeing a doctor for regular physical examinations, and getting a good "bill of health".  Our vehicles are critical parts of our lives, and deserve the same preventative care.  Here at Land Rover Hartford, we're able to perform a Land Rover-standardized and rigidly thorough multi-point inspection and video performed by one of our factory trained technicians to give you the confidence of knowing that everything is just right.
Using factory-calibrated equipment, we'll examine key components of your Range Rover including brakes, cooling system, electrical system, fluid levels and tires. If service is needed, we'll gladly provide a free written estimate on the spot.
Have a look at the inspection report below, just to get an idea of the long list of systems and components that we scrutinize here in our expert service department.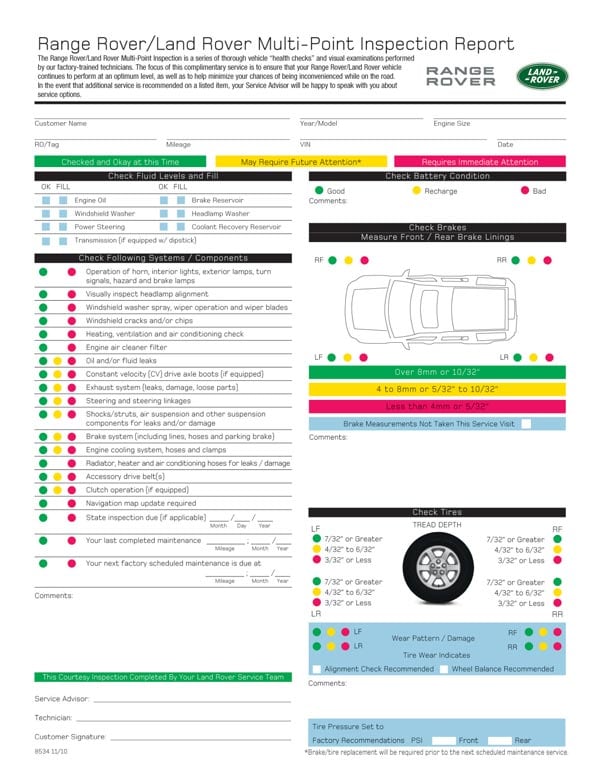 At Land Rover Hartford we are dedicated to providing a unique service experience. We tailor every visit to the specific needs of each customer and vehicle. Our inspection process showcases our commitment to the proper care of each vehicle.
Please follow the link below for a example of our video inspection experience .